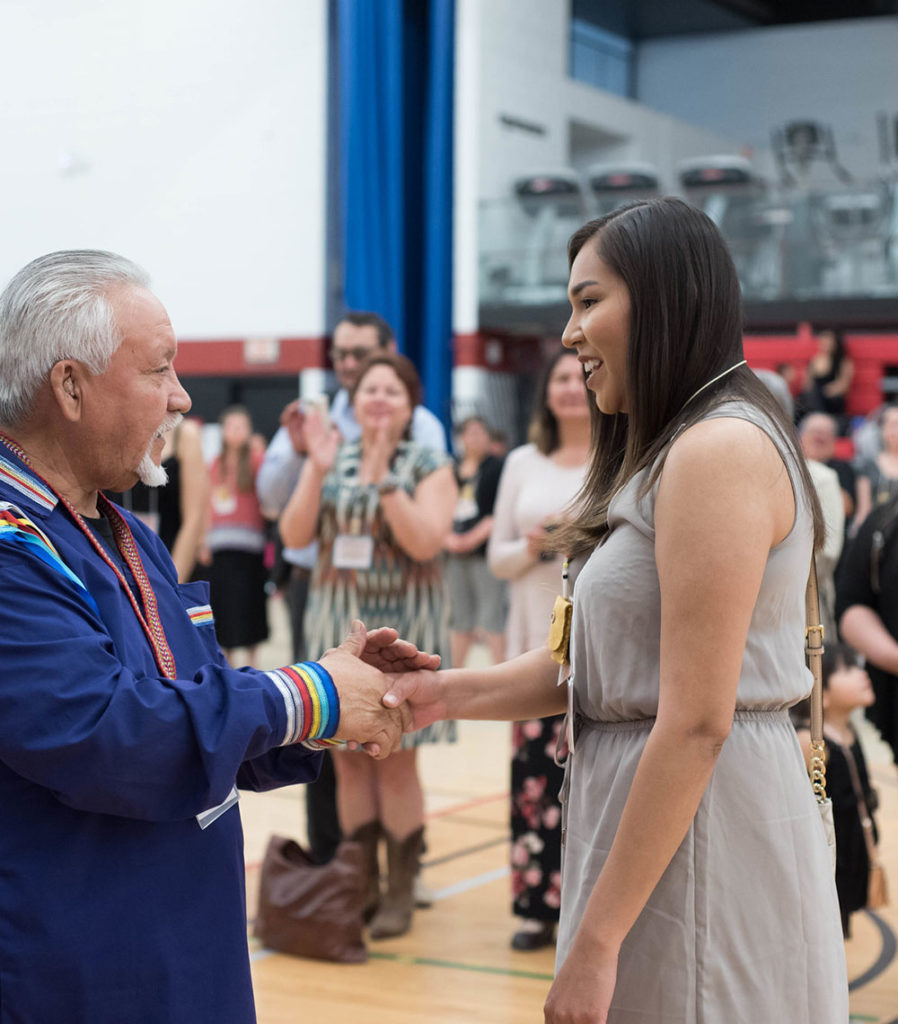 Priority Areas
Accelerating opportunities for Indigenous students
By 2026 Indigenous Peoples will represent an estimated 18 percent of Manitoba's population – with First Nations Métis, and Inuit youth the fastest-growing group. Ensuring their success and inclusion is key to Manitoba's competitiveness and economic growth.
There are significant benefits to working towards greater Indigenous inclusion, ranging from improved social outcomes to increasing Manitoba's competitiveness. One of the most important ways this can be achieved is through education. In partnership with Indigenous communities and organizations, business and post-secondary institution(PSI)s are making positive steps towards reconciliation and inclusion.
An excellent practical and proven example is the Aboriginal Education Awards Program of the Business Council of Manitoba. The Council, with its partner The Winnipeg Foundation, together with the Government of Canada and the Province of Manitoba, annually provides more than one hundred awards to Indigenous students attending PSIs in Manitoba as they pursue careers of their choice. The 18-year record of this program delivering more than 2,500 awards valued at $6 million demonstrates the successful and very positive outcomes that can be achieved through effective partnerships in Manitoba.
Action
We will enhance funding for the Aboriginal Education Awards Program. Develop a coordinated provincial approach to supporting Indigenous students, to include mentoring and work-integrated learning, leading to employment after graduation.
Priority Areas
Stimulating economic growth through knowledge mobalization, technology transfer and innovation
Enhancing alignment and communication between industry and post-secondary to prepare tomorrow's talent pool